We Just Wanna Party – Up To 4 Hours $995.00 + GST
Birthdays, Anniversaries, Garden Parties and Family Reunions, Sweet 16's, Bridal Showers, Engagement  Parties, Stag and Doe's are just a few of the many excuses *Ahem* Reasons to host a party with your friends and family.
Often much smaller affairs than Corporate events, which are commercially driven, and not as formal as weddings we can work with you to create a fun event for respectable price while still maintaining a high quality of services.
School Dances & Sock Hops: Pay Per Event Prices Below. Club Zero Info at bottom.
I am a Licensed Business with the City of Red Deer, maintain $2 Million in Liability Insurance as well as Commercial Vehicle Insurance (since we are driving on your grounds). I am also happy to provide a Security Check upon request as I will be working with and around your students as well as entertaining them.
I will meet with your organizers/Student Council up to two times prior to the dance to inspect the set up area and adress power needs , safety concerns, your direction for music, request rules, announcements, interactivity and related subjects for your peace of mind.
Sock Hops – $495.00+GST
Up to 2 hours of performance time over lunch hours or early afternoons (Ending no later than 3:30 P.M.) require a smaller sound system and often little to no lighting. They are quick to set up and take down so they don't interrupt classes or students that may need to have access to that area or room set up in. Best for K-5 Schools.
Evening Dances – Starting at $800+GST
A minimum 2 hours of performance time booking is required for Weekday Evening (After P.M. Start) Dances from Monday to Thursday. Includes Lights and Sound system adequate for a Small to Medium Sized Gym.Great for Middle Schools.
Friday Evening are high demand dates and start at $1000.00+GST
Add an additional hour: $150+GST each.
High School Dances, Formals & Prom's: Starting at $1200 +GST
A minimum 2 hours of performance time booking is required for Weekday Evening (After P.M. Start) Dances from Monday to Thursday.
Sound System adequate to venue size. Minimum 10 feet of Truss and lighting. Additional hour: $150+GST each.
Friday Evening's: $1600.00+GST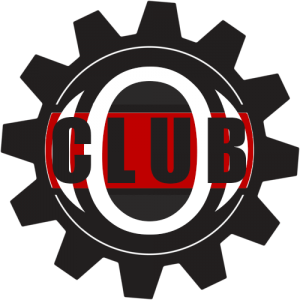 Club Zero Event Package
Club Zero is an innovative product that has no upfront fee associated with it and put together by multiple companies for one big show. The Club Zero Package is based on a Risk/Reward system where we assume both the Risks and Potential Rewards of events. You can book Club Zero for any type of event. Created to target Youth and Schools the break down of what this package contains is as follows.
Club Zero Package Details:
For Schools and Youth Groups there is a minimum 3 booking contract. You can book all 3 dates in the same month or spread them out over a 6 month period with in the school calendar year. This is a great package for those schools and groups that can't afford to pay for high quality entertainment.
A personal presentation and Q & A with you prior to booking.
Includes 5 professionally produced posters you can put up through out your school. These will be provided within 7-14 days prior to the event.
A Lunch Time pre-Event the week of the Dance. This is up to an hour where we bring in a small sound system and work with your student union to promote the dance and generate excitement, take a few requests and sell Dance Tickets/Bracelets.
Includes a Photo Booth with a Customized photo layout. We charge $4 per print and split the revenue 50/50 with the school/student union.
Club Zero is a night club themed package with Laser Lights, Black Lights and more on minimum 20 feet of Professional Concert Grade Trussing.
Includes Low Level Fog for a few slow songs.
Includes a minimum of 3 staff. Booth Attendant, DJ and MC who can switch places to help keep the energy up and interact with the kids.
Music is edited for language to radio play suitability. We do accept a Please Do Not Play list.
There is no upfront charge to the school/Student Union. We charge up to $10 per student in pre-sale tickets and at the door. 50 kids or 500 kids show up, we assume the costs for the event and it's success or failure. Each of the 3 events will be customized to the event and theme to be as or more impressive as the previous events. The Retail cost of the Club Zero Package for a average 3 hour dance is $3000.
We are fully insured and licensed.